Welcome to Tennessee. (Part of it, anyway)
We have three major cities, some might say four. We have our share of professional sports teams, large corporate headquarters, movie stars, musicians, elite shopping, and almost any kind of mover or shaker that you're looking for.
We truly do have it all.
I have eaten breakfast alongside Sheryl Crowe, seen Nicole Kidman and Keith Urban hanging out at Target, been to church with Garth Brooks, Alan Jackson, Brad Paisley, and even Little Jimmy Dickens (if you're not from here or an Opry fan, you have no idea who I'm talking about- but by far the biggest character of them all), I've watched Reese Witherspoon try to stave off a 2 year-old meltdown in the mall, and I chatted it up with Faith Hill and Tim McGraw at more than one after-school sporting event as our children competed.
Believe me, we've got ourselves some metropolitan flare if that's the kind of thing you're looking for.
But, my favorite part?
That pretty much wherever you are in Tennessee, you are about 20 minutes from scenes like this: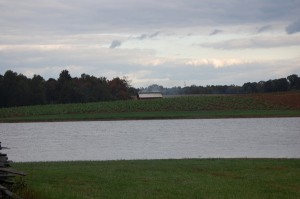 A farm in Adams, Tennessee with a tobacco barn in the background. The air smelled like Hickory, and it was cold, and a little bit damp. A nice day for a drive…or a visit to a haunted cave.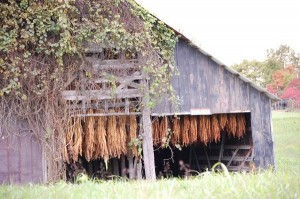 Tennessee tobacco drying in a barn. I cannot tell you how many of these barns we passed on our little jaunt.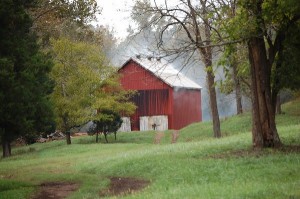 And finally, another smoking barn full of tobacco; this one was once owned by George Washington and is still kept by the family.
Because we have history too. Lots and lots of history. It's about as close to heaven as you're going to get without actually entering Neyland Stadium. (ha ha).
I'd love to hear/see what you love about your home state.
See y'all!