I've just finished my second tour of duty with the stomach bug. It wasn't me; it was AC, the littlest one in our family. She's also my most efficient and polite patient as far as stomach bugs are concerned.
Sunday night she complained about her stomach hurting, diagnosed herself with a gluten intolerance, swore off pasta for an hour, and kindly went to bed.
After a few trips to the bathroom with the trots, I thought she was asleep for the night. And I guess she was.
Technically.
At 4:00 AM I heard a cough and The Toilet Flush of Doom.
Oh you know that sound; if you don't have a child, you were a child. It's the flush that is followed by someone screaming "MOM," and when you get to the bathroom it's usually dripping in something that could have been used in filming The Exorcist.
Then you wonder why your child bothered to flush, because God knows flushing doesn't clean vomit off the ceiling.
Anyway, my point is that usually when children get sick in the middle of the night there's usually a loud death call.
Unless you're AC. In that case, you politely send a text that reads, "Momma, I threw up. I think I'm better now!" (And, yes, she did use an exclamation point- her life is an exclamation point)
So that's what I've been doing. Well, that and grading research papers. You don't even want to hear about that.
Let's just say that I'm beyond ready for our spring break, we officially start on Friday. We're going to play around here, and I'm going to make a dent in my reading list.
I thought I'd share it with you.
1. Planting Dandelions: Field Notes from a Semi-Domesticated Life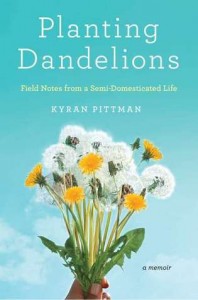 Oh y'all. I've almost finished this one. It's one of my all-time favorites. I met Karyn a couple of weeks ago at a writing conference. We had a nice little chat, and then I went to my room to read her book. When I grow up I want to write just like her. Her honesty is funny and disarming. I needed to be disarmed. I've been a touch moody lately; the last thing Coach needed was me cocked and loaded.
2. The Pioneer Woman Cooks: Food from My Frontier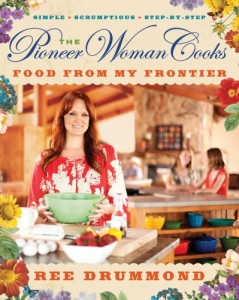 Well. I don't have to tell you how much I'm going to love this. I had it pre-ordered. I was waiting at the door when the bookstore opened. I haven't had a chance to look at it yet, but AC has narrated it from the back seat.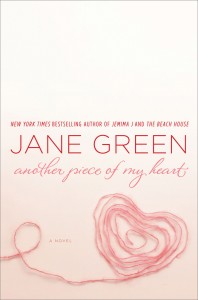 Jane Green is one of my very favorite authors. I've read and loved every word she's written.
This book is about building a blended family. It's a topic close to my heart. It just came out today, and I'm betting I have it finished by Friday. Get this one now.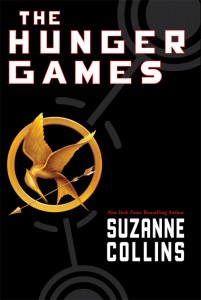 I have started this one. I'm one of four people in the country who hasn't read it yet. AC and I are headed to the midnight premier next Thursday, so we've been reading it together. Then, we're going to go see it again with a friend and her daughter. I feel a theme dinner coming on for the second showing.
While I was checking author web pages today I noticed that every single one of my favorite authors has a new book coming out in the next few months. From May to August I have at least two per month to read. I cannot wait.
AND…. It's almost time to garden!
More on reading and gardening to come. Until then, I pray no one vomits at your house.
See Y'all!