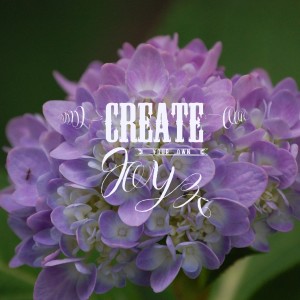 Easy lives don't make good stories, and the problem with that is if you want to have a good story, you very often have to start with conflict.  And for a control freak like me, the worst part of that scenario is that I don't get to pick the conflict.  So I end up carrying around fears and "what ifs" until I can barely breathe.  And so when the conflict finds me, the life-changing conflict, I'm weak and tired.
It happened a few years ago when my then-husband left to pursue a relationship with a co-worker.  I had been working full-time as he changed careers from social worker, to student, to engineer-in-training, to salesman.  I was left with two small children ages two and six.
The last twelve years have been the hardest and most rewarding years of my life.  At the time it felt like a death sentence.  Everything I had wanted and worked to create in my life was taken away with a conversation.  I lost control of everything.
And despite it all, I found myself in one of the most joyful and peaceful times of my life.  Blessings were poured out on me and my children so many times that now I will say that is probably the most precious time in my adult life.
And it absolutely should not have been.
I learned about surrender and letting it go before Disney made 'letting it go" a thing.  I didn't have a choice, so I did it and God blessed me in so many ways it was almost obscene.
We're here again.  Old habits die hard.
Life got really good- I married a saint.  He is good, honest, strong, and funny. He is the man my father modeled for me all my years of growing up.  And he's just like his father.  I have three Godly men that have poured into me and my kids in ways no one else ever has.
And still my old habits came back.  I began to design and control my life so that everyone in it was safe, or so I thought.  We had a cancer scare with the oldest child last winter.  I begged God to make it anything but cancer.  There was no cancer.
The attack came from the outside.  Our oldest child, who is newly 18, is struggling.  We have our own prodigal son.  It's a new development, and I don't know how his story will turn out.
I'm not in charge of his story.  He is.
The story I am rewriting is mine.  Last night I prayed the hardest prayer I've ever prayed.  I released my oldest boy and told God to do with him what He needs to do to get at his heart.
Today I begin the process of relearning how to surrender and find gratitude and seek joy.
I am rewriting my story from the ground up- physically, mentally, and spiritually.
You can rewrite your story too.  This month I'm turning the Titanic around and redirecting several areas of my life.  I'm back on the list of priorities and so is my faith.  I'm going to pay attention to my needs and the needs of my people.  We are setting goals and making plans and I am surrendering to peace and joy.
On this day that my son sets out to do things his way, I am returning home and giving up doing things my way.
You want to join me?