Yesterday we celebrated the first day of spring with skies like this: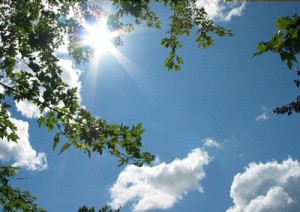 And temperatures in the mid-70's. We played outside, and the kids got "country feet," and their hair smelled like grass and sweat, and they had dirt under their fingernails. It was good stuff.
Then we woke up today to this: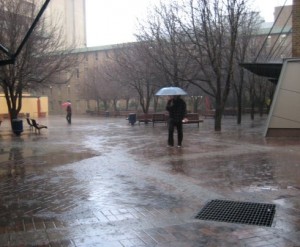 Rainy and COLD. So there would be no country feet, no smelly hair, and no carefree giggles.
Plan B: We took the kids to see this: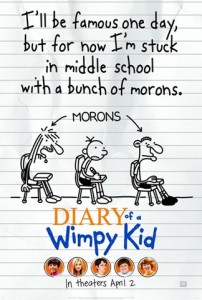 Which I have to say is funny. I sort of want to read the books. But the pictures are distracting to me. Is that weird? I'm finding that the older I get the easier I am distracted.
Like now. See I'm distracted just talking about distraction.
Then we ate a late lunch here. It's the only one outside of Texas. We feel special, or maybe we feel gaseous; the jury is still out on that one, but I'll let you know how it all comes out.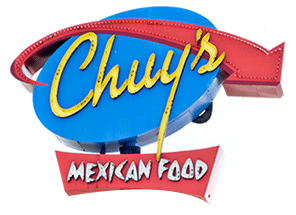 And since we ate Mexican late in the afternoon, I didn't see the point in cooking a big dinner. So I made this: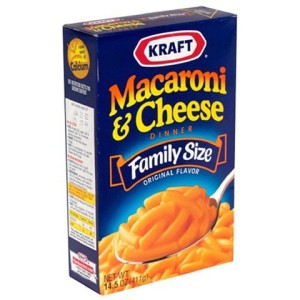 And AC and Coach ate eggs and waffles. And life was carbolicious. So we all sat down and turned on Discovery to watch this:
And I was immediately burdened because…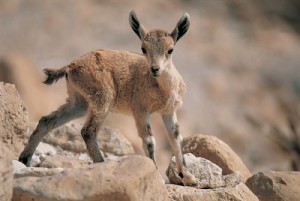 this sweet thing was being chased down a precipice by a red fox. Did I mention that said sweet thing is a newborn? He's less than twelve hours old and having to run from a fox. That's messed up.
Which is only one of many reasons I take issue with the food chain. I'd go on about it and talk about survival of the fittest and Social Darwinism and the like, but Coach just thinks I'm being ridiculous.
He may or may not have rolled his eyes at me when I asked where Sweet Thing's mother was and then went on to blame the ills of the food chain on poor parenting by African mammals.
But there are things he doesn't know about me.
Like how I traumatized my parents and possibly scarred them emotionally because I spent most of 1974 asking when I could go be with Jesus.
They thought I was fascinated with death.
Actually, it was because I had seen a special edition edition of Mutual of Omaha's Wild Kingdom where they talked about Gorillas. When I asked if I could have one, my dad told me they were dangerous and didn't really prefer people. So I asked if they would be nice in Heaven. He said yes.
Which explains why I wanted to be with Jesus. It was because I wanted a pet gorilla. Still do.
But I digress; back to Sweet Thing being chased by a hungry fox. Turns out, he was able to outsmart the fox and save himself for a better day.
And sadly, I, like the fox, was also unsuccessful in securing a delectable dinner.
Which explains the Mac & Cheese.
See y'all!