It has rained here for 18 straight days.
18!!!
So, what do you do on the first sunny day in almost a month? Oh, and can I also add that it was 75 degrees with no humidity?
Today was an ode to joy. Pure, unadulterated, outdoor joy.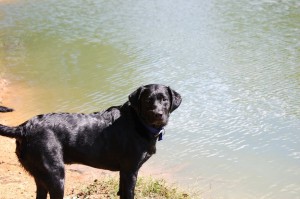 Pond swimming, swinging under an old oak tree, talking with friends…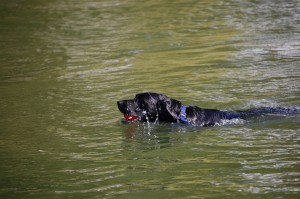 ball chasing…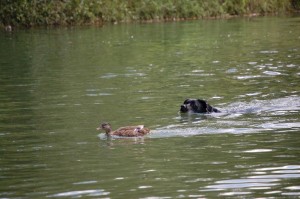 duck chasing…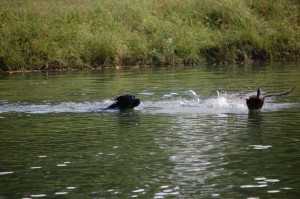 but not duck catching…
JOY.
And then- as if that weren't enough, I got the house all to myself tonight. So, I watched a girlie movie and ate cheese and crackers for dinner.
The recipe? Buy some cheese, slice it, put it on the cracker of your choice. Now, go and pretend that your house is empty as well. Cut some cheese, grab a diet coke, put in a movie, and feel the joy.
Don't worry- tomorrow I'll put a recipe up, but right now Meg Ryan is waiting on me!
See y'all!