I'll admit it; I have gotten a lot of mileage out of Coach's OCD. We've all laughed at his dustbusting and laundering. He's been an awfully good sport about it, and I'll even admit that all of us benefit from his brand of crazy- it's a practical crazy.
Mine? Not so much. I obsess and come unglued when the spices aren't put back in alphabetical order, or the when the ginger ends up in the savory cabinet rather than in the sweet cabinet. Untidy closets and drawers bring me to tears.
I don't like internal messes; Coach doesn't like external messes. Oh, the things you could read into that statement.
Anyway, I also obsess over the Christmas card. I start thinking about it in early spring. Usually there is an idea by late spring. Last year Coach tried to thwart my idea by suggesting we dress up like ninjas and don throwing stars and nunchucks. (Incidentally, I had no idea until today that nuNchucks was spelled with an "n"- I've called them nuMchucks since the early 80's)
In his world nothing says Merry Christmas like illegal street weaponry.
So, anyway, I worry about it. I wish I didn't, but I do. To the point of losing sleep.
Call it vanity, call it crazy, call it whatever you want. I still worry about it.
And because we can never top our friend Coach P's cards; my only hope in the Christmas Card extravaganza is to be the first one in mailboxes every year. So that's what I do. I have those babies printed, addressed, and stamped by mid-November.
And then? Part of my Thanksgiving tradition is to go to the post office and put those cards in the mailbox so they are the first things out on Friday morning. Told you, it's a sickness.
Coach P is single. There's really no good reason for that either. He is DARLING cute; he's educated, self-sufficient, gainfully employed, he has no weird attachments to his mother or poodles named Precious, and as evidenced below, he has himself a sense of humor.
Because most of his friends are married and have children, he receives mailboxes full of Christmas cards featuring little ones in smocked dresses and John-John suits. (Oh, how I miss smocked dresses and John-John suits.)
But, back to Coach P. He has no children who wear smocked clothing. He would like some though- so if you're willing and single, and decidedly NOT crazy- send me an e-mail, I may be able to help.
But in the meantime he uses the Christmas season to showcase his sense of humor and mastery of Photoshop. He gets the award at our house every year for the best Christmas card.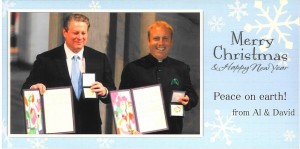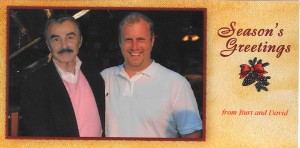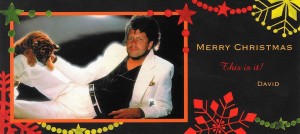 See, I told you? Cute and funny. And one of my favorite people.
If you tend to put out a more conservative card that is free of ninjas, street weaponry, and Michael Jackson, you should check out Shutterfly's Christmas cards.
We've used them for almost 10 years. If you look here (http://www.shutterfly.com)%20you/ you can see what they offer. I've also created and purchased calendars for family members; click (http://www.shutterfly.com/calendars/wall-calendars ) to begin creating your own calendar. Or you can make holiday gift tags by going here (http://www.shutterfly.com/cards-stationery/christmas-gift-tags ). )
You can also make mugs, t-shirts, photobooks, and so much more. I've used Shutterfly for all my printing and photo gifts for many years. You can't beat their service, prices, or quality.
And with that I will say goodbye. I have to go work on our Christmas card.
See y'all!