I swear I'll be back one day soon. It's like Gallagher said, "I don't know why they put Christmas in the middle of the holidays when everyone is so busy." Except Christmas isn't my problem; my problem is exams. I gave mine today. I'll be back in the land of the living by Saturday.
In the meantime, I have a question. If you had to guess, would you say a man or a woman created these?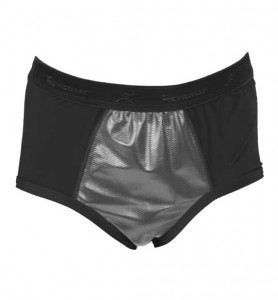 Friends, I present to you the Terramar Men's Nugear Wind Brief. It provides wind protection. And prevents chafing.
I guess a better question to ask is this: is wind protection in this particular area really a concern?
Just something for you to ponder until I return.
See y'all!