Which is exactly what we did. We drove through Kentucky and into Indiana where all you could see for miles was this…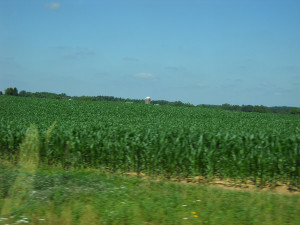 Until we saw these jutting up through the corn stalks…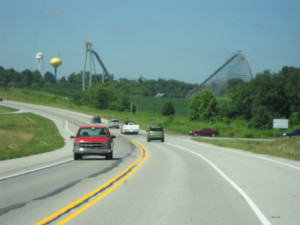 …roller coasters that would rock your world and a water park to boot. And honestly, looking back on it now- we could have probably gotten away with just driving them through the hundreds of miles of corn fields, telling them about Children of the Corn and Deliverance, because that was darn good entertainment for Coach and me, but in the end we paid to be amused.
And amused we were, but I'll have to fill you in on that Monday evening. I've had to put myself on a schedule, because I have become impressively unproductive since summer began (thus the lack of blog posts, recipes, and general zeal for life). Lights were supposed to be out at 10:30- I'm already off schedule.
Coach's head is exploding. He hates to veer from the schedule.
See y'all tomorrow!