Three years ago today, Coach and I were doing this…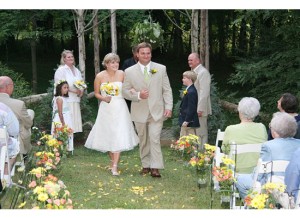 and immediately we got this…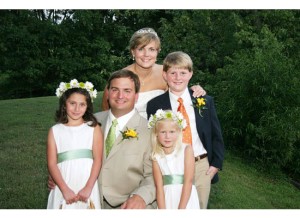 And it has been one really impressive ride so far. We have had thousands of hilariously good times, but we've also had to dig deep to fight some really big battles for our family.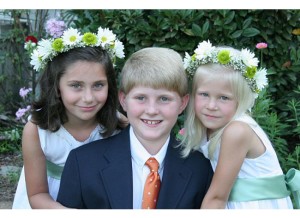 When we met with the pastor that married us for the first time and told him our story of how we met, our background, the children, etc. He looked at both of us and asked us what on earth made us think we'd make it?
I appreciate a man who is not afraid to be blunt…most of the time.
We told him we had absolutely no idea, but that we had prayed about it and both were sure that this was what we were supposed to do.
He smiled and said, "Correct answer. Let's get you married."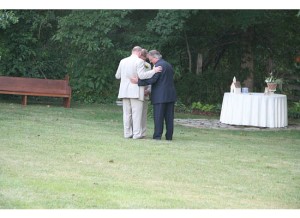 Scott Roley, a great man of God who is doing some fabulous racial reconciliation work in downtown Franklin married us on July 1, 2006- the only thing better would have been if God Himself had done it, but given that we'd all have turned to ashes- Scott worked out great.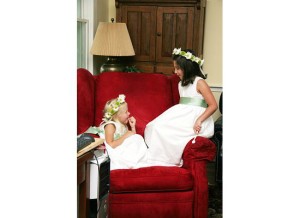 One of my very favorite pictures from the day. I found them sitting here and the photographer got this shot right before I yelled at them for wrinkling their dresses.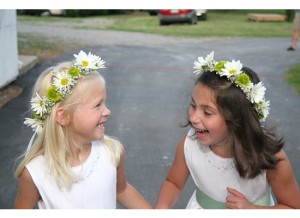 Also an impromptu shot of the girls doing what they always do…except when they're arguing, and then they're usually still hanging onto one another, only their grip is just a little tighter and their teeth are usually clenched, but this day they laughed and cajoled.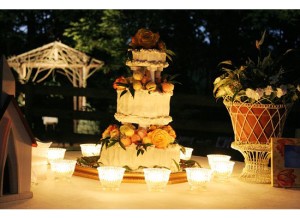 The cake, oh the cake. It was a citrus poppy seed cake with a lemon glaze topped with sour cream icing. My best friend that I've literally known since I was born was my matron of honor, and her mother made this cake. You just cannot imagine the deliciousness.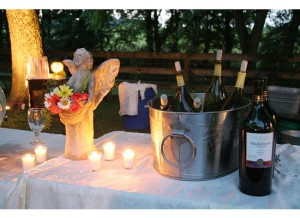 We married at sunset, not because of the lighting, but because of the heat. We needed daylight for the ceremony, but darkness for survival- it worked out perfectly.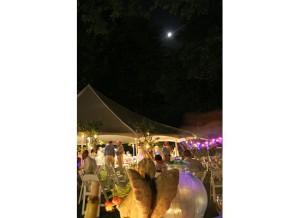 So here we are 3 years later no worse for the wear, and having more fun than we can stand on most days. (Good thing you didn't see us yesterday- we cleaned out the garage- we were NOT having more fun than we could stand then)
We're going to celebrate officially this weekend, which I'm sure will end in some sort of hilarity- it always does. Our first anniversary celebration ended with me in the emergency room in the middle of the night with two ruptured discs in my neck after riding roller coasters in Atlanta all day – remind me sometime, I'll have to tell you about it.
Until then- see y'all!