My mother believes herself to be an animal lover. In truth, she is not. She swears she likes dogs, using the whole "We had dogs your whole childhood" excuse every single time we talk about it.
Mind you, while we did have dogs most of my childhood, there was never a time that a single paw made it into the house. It didn't matter what the temperature was, how bad the storm was, or what creatures that ranked above them on the food chain lurked outside, the dogs never came in…NEVER.
If you don't know anything about my mom…well, she's complicated. We're very different which was a
barrel
of monkeys while I was a teenager.
Me? I think that life is just not worth living without at least two dogs, and if I had my druthers, we'd have a barn and a whole herd of dogs. (Would you call it a herd?)
Naturally, me owning not one, but two dogs irritates the dog mess out of her. And she has taken a special disliking to the lug, Mack. It's a long story best saved for another day, but she really hurt my feelings the other day when she told me she was going to think twice before coming to our house for a cookout again because of Mack…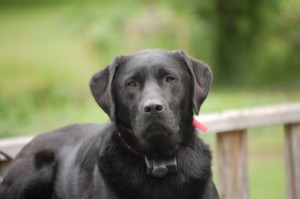 And I have no idea why…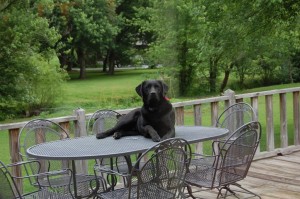 What? Your dog doesn't nap on your table?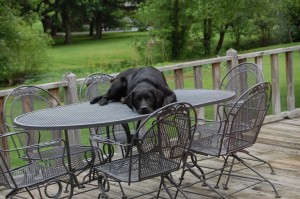 Let the Dog Days of Summer Begin!!!!!