We just had a little summer afternoon thunderstorm, which I think is totally appropriate after seeing the new Harry Potter movie. The movie was well done, and not nearly as scary as the last one. There is a surprising amount of humor in this one, and I personally fell in love with Luna Lovegood because she's just funny, and she's not afraid to wear some funky fashion (which I totally am, so I choose to live vicariously through fictional teenagers).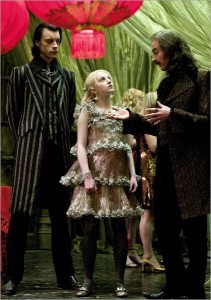 Please note her ensemble. In this particular scene she is Harry's "date" at a Christmas party. It was at this point in the movie that AC leaned over and said, "I'm totally getting Neme to make me this dress for Christmas."
We'll see. I don't know how appropriate pink lame' and silver ostrich feathers are for our Christmas get-togethers, but you know what they say- it's always better to err on the side of being overdressed.
Won't the pictures be nice?
Anyway, back to the thunderstorm. I don't think there's anything better in the whole world than being able to sit in a big chair with a Diet Coke and a good book when it storms. Do you? Which leads me to what I was really going to talk about- what I've been reading the last couple of weeks: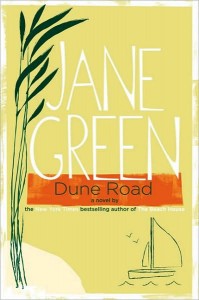 Good story, lots of twists, and who doesn't like a story that takes place in high-falutin' beach communities in New England? Especially when written by a British gal with a dry and clever wit. Love her!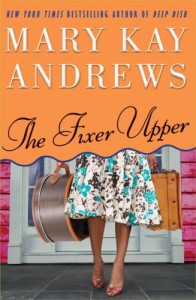 Mary Kay Andrews- if you're Southern, you'll love her. If you're not, her books will explain A LOT. Great characters, southern settings dripping with humidity and magnolias, humor, decorating tips, and soooo much more. Pick up anything she's written- they're all good.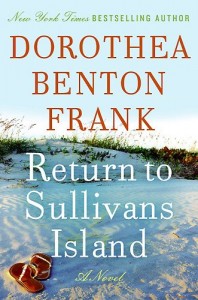 I cannot even tell you how much I love her writing. I think my all-time favorite of hers is Plantation, but oh my word, everything she's done is fabulous. This is a sequel of sorts to an earlier book, Sullivan's Island. BUT, you don't have to have ANY knowledge of that book to become fully engrossed in this one. Everything Dorothea Benton Frank has ever written has made me want to pack it all in and move to the Low Country yesterday. She is descriptive like Pat Conroy, but funny as well. AND she gets women, and family, and the South, and what happens when you mix all of that together.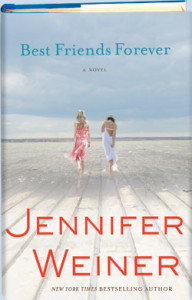 I haven't started this one yet- but I can tell you that everything she's ever written is highly entertaining and smart. I love a girl with a smart wit and a gift for fleshing out characters- and Jennifer Weiner has got it. I started with
Good In Bed
a few years ago, and have been waiting anxiously for every book she's written since. She'll make you feel like you've known her forever-her books read like conversations with your best friend.
Now- if you're looking for heavy literary fiction- these are not the way to go. However, if you're looking for well-written books that explore women and the situations they get themselves into- these are my favorites.
So the secret is out- I love chick-lit. I do, I really do. And I'm not ashamed to say it- I can hang with you all day long reading classics and cutting edge "literature", but truthfully, when it's time to relax and enjoy a good thunderstorm in the afternoon- I'll spend it with these gals every single time.
See y'all tomorrow!